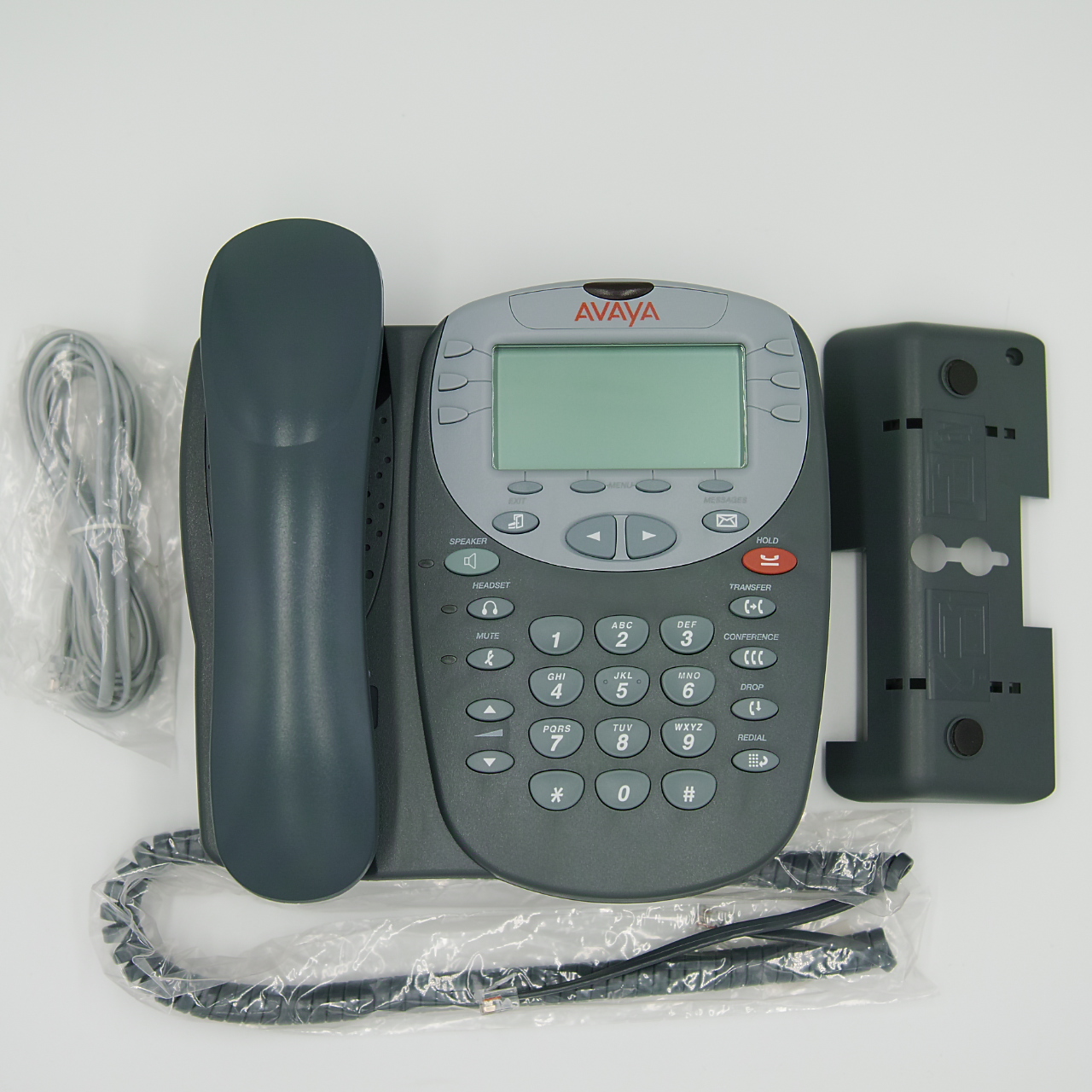 System Requirements:
The Avaya 2410 Digital Telephone is compatible with Avaya Communication Manager and Avaya IP Office.
IP Office – Requires available DS port on IP Small Office, IP403, IP406 V2, IP500 w/DS8 or Digital Station 16/30. IP Office must R3.0 or higher.
IP Office R7.0 – IP500 control unit must be running full IP Office mode. Not compatible in Quick mode.
IP Office R8.0 or higher – IP500 control unit must be running Essential Edition. Not compatible in Basic Edition.
Avaya Communication Manager – Requires available DCP port on TN2181, TN2224 series circuit pack or available DCP port on MM312, MM712, or MM717 DCP media module.
Includes:
1 Avaya 2410 Digital Telephone
1 Avaya 2410 Handset W/ Cord
1 Avaya 2410 Desk Stand
1 Digital Line Cord (For Power via Digital System)
Features:
5 line x 29 character display
Paper-free button labels
12 system call feature buttons
Automated call tracking with 48-entry call log
Access to 48 speed-dial numbers
Multi-line digital telephone
How We're Different
We strive for excellence in every aspect of our business. To the quality of our products, to the friendliness of our staff; our goal will always be customer satisfaction.
Our Guarantee
It is extremely important to us that you are thrilled with your purchase. If you're not 100% satisfied with your order, we will do our best to make it right & win you back.
Experience Premium
Our goal is to deliver not just great looking products, but high quality products too. Each product is rigorously tested for durability & longevity.